Mark Smith of RDK Supplies...
"Since starting the company in 1997 RDK Supplies has grown significantly and is still growing strong today.
Selling mainly copper plates, sheet, flat or round in grades C111/C109 Free/ Easy cut copper and C101 H.D.Copper.
Our copper products are mainly used for electrical bus-bars, spark erosion, construction, automotive and in the general fabrication sector.
We also supply phosphor bronze, bronze, brass, stainless, aluminium.
We will do our utmost to source any other materials you may need that is not listed here."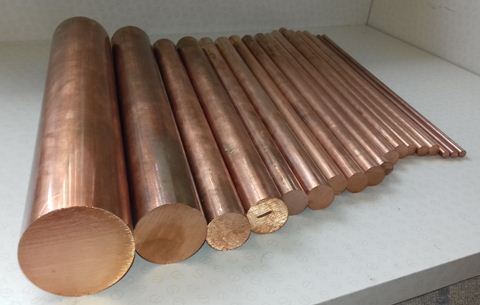 Contact Mark for a quotation
Email: rdksupplies@aol.com
Tel: 01562 630502 - Mob: 07779398904
webmaster@rdksupplies.co.uk
Copyright 2016: RDK Supplies, Kidderminster, UK.

Copper plates
Bus-bars
Spark erosion
Phosphor bronze
Bronze
Stainless
Aluminium and more....